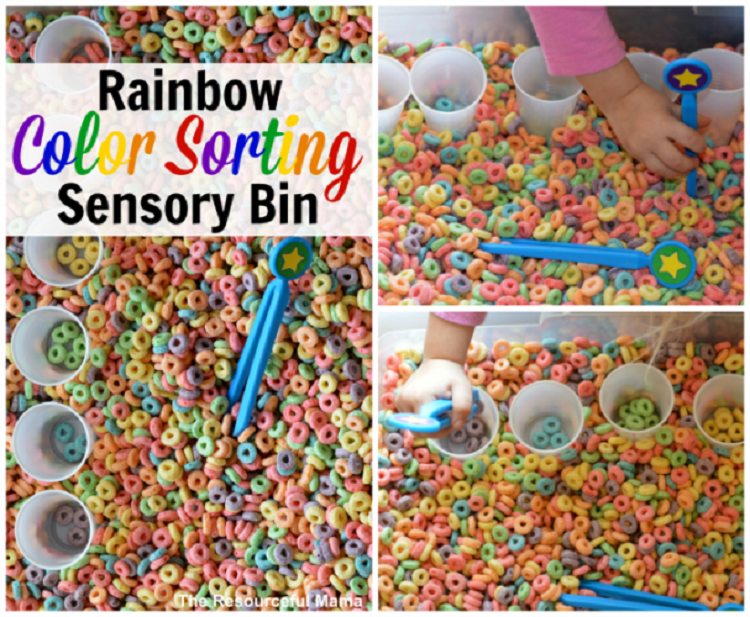 Another idea to learn color sorting, especially when the weather is too cold to play outside.
Activity Details
Time needed to perform the activity: 5 to 15 minutes
Suitable number of Children: Best with just a single child (Parent participation not necesary)
Suitable age: 6 months to three years old.
Location: At Home
Items used: Cereal, Cups, Small toy truck, Toy shovels, Tweezer
Developmental Milestones supported by this activity: Grasping, Problem Solving, Retrieves Dropped Object, Sorting and Recognizing Colors, Wrist Control
Tags: Color, Sorting
This activity was created by The Resourceful Mama .
Click here to view this activity
How do you like this activity?
12 People Like this Activity!, cast your vote to help this activity feature higher in our rankings.