Today we're diving into a lesson full of fun shapes and bright colors! We'll talk about ten key milestones for sorting and matching shapes, colors, and pictures. But it's not just fun and games. These milestones and skills are so much more than what they appear to be on the surface. They are the gateway to cognitive development for your toddler.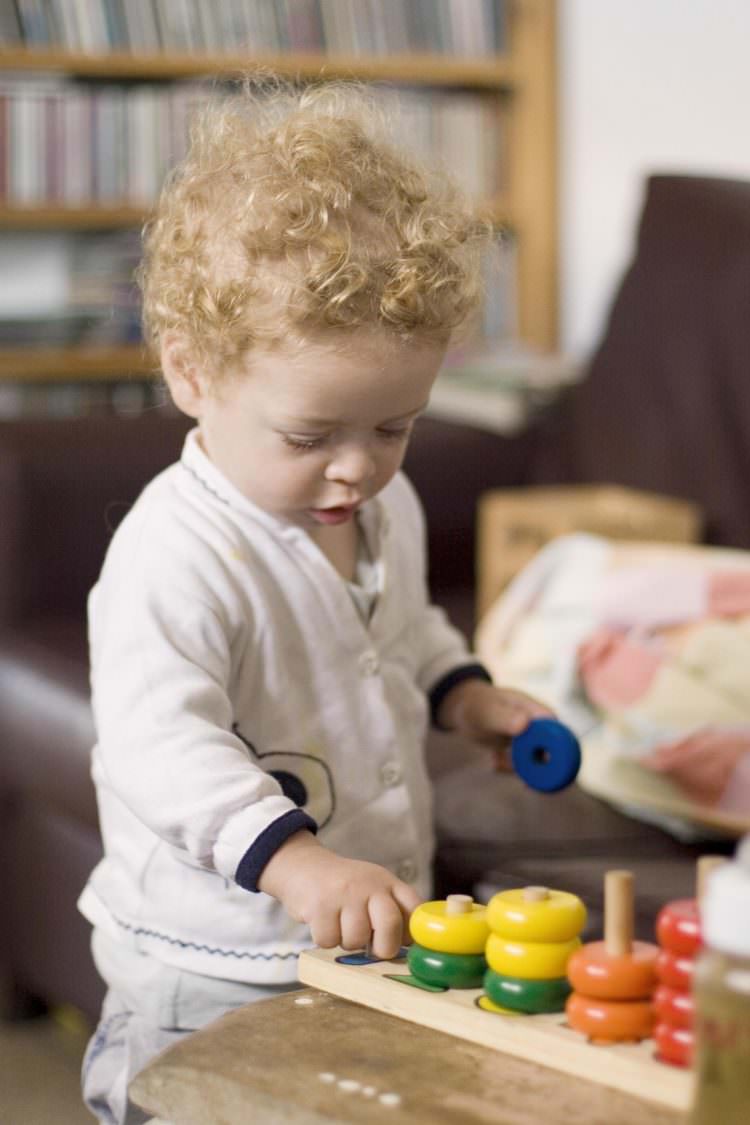 Child development occurs in several categories: Physical motor, Social and cognitive. Just as your baby is learning to wiggle his fingers, roll over, and even crawl, he is learning cognitively too. As he hits sorting and matching milestones, he is working his brain and soaking in new knowledge.
You can read more about Baby & Toddler Cognitive Development here
In fact, all of the types of development work together. As your toddler separates triangles and squares, he is finessing his fine motor skills and his hand-eye coordination. When your little one understands to pick up his bright red toy and not his blue one, he is working his language skills (he's learning the difference between the words "red," "yellow," and "blue").
Your child's muscles, movement, and mind are getting better with every milestone and every minute.
That's why we want to talk about how to help your toddler develop these visual discrimination milestones with useful activities and advice. Your "baby" really isn't a baby anymore, so you need to know what's coming next as your toddler takes on a new age of milestones.
We have a lot more information about Baby & Toddler Milestones here
Shaping Up
Your toddler's visual processing begins in two key areas: shapes and colors.
Sorting shapes is a great way to get better coordination and develop thinking skills. Use toy sorters with holes for different shapes, and watch your munchkin experiment. Point out circles, triangles, and squares and help your toddler understand shape names and match corresponding shapes.
Music and rhyme is another great way to get your little one familiar with basic shapes. Many toys, shows, and books include nursery rhymes about shapes that can be super helpful.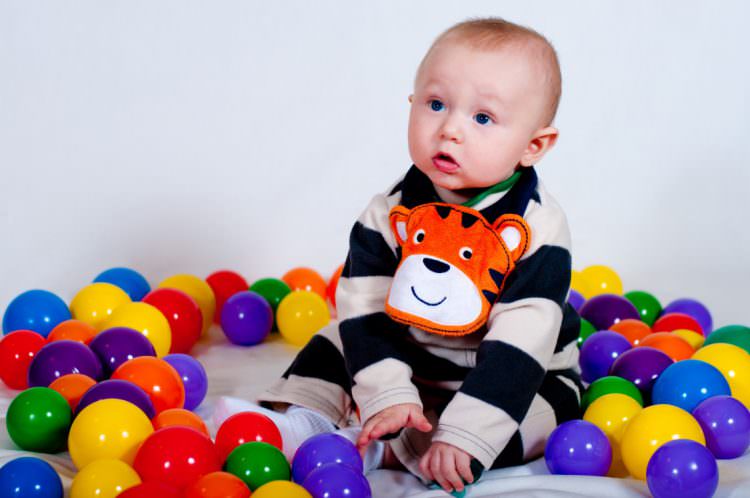 Learning Colors
First comes shapes, then comes colors!
Playing games and reading books that teach colors (we're fans of The Very Hungry Caterpillar) is a great opportunity for color learning activities. These activities will help your toddler understand the true concept of color. After all, there are thousands of shades of reds, and countless blues, and how is your little one supposed to get a handle on that? Give these color activities for toddlers a shot, and your child will get the education that he needs to understand colors.
One color sorting toy that we love is the set of different-colored rings. Practice with your toddler by saying colors out loud, and see if he can identify the right ring.
If your child is getting older and older and still can't seem to grasp his colors, don't freak out! Chances are, color-blindness is not your issue. Teach colors in a way that is easier for kids to understand. For example, say "the car is blue," not "the blue car."
This simple change in sentence structure will make a huge difference. Learning colors is like learning a new language, so give your toddler some credit, and be patient. Remember that children learn at different rates and stages.
There are plenty of other matching and sorting activities and learning activities that we encourage you to investigate. Mastering colors and shapes will prepare your toddler for bigger and better things down the road.
Ready for Numbers
Learning shapes and colors may not seem too crucial. It may feel a lot like just fun and games. But the early childhood development skills that your toddler is learning are actually precursors to learning numbers and understanding math, and they're the beginning of short-term and long-term memory.
If your kiddo has a knack for matching shapes, he'll be better prepared to take on geometry. If sorting colors and pictures is a cinch, your kid will be right on track for sorting sets according to their number.
Mathematical milestones like one-to-one correspondence and number sense will be much easier in kindergarten if you get your child on track with sorting and matching now. Trust us. Get your preschooler knowing his shapes and colors, and he'll be killing it in kindergarten.
After all, education shouldn't start with a teacher in a classroom. It starts with parents, and it starts in the home. And believe it or not, math skills start developing as early as year one. Your toddler may not be spouting off multiplication tables, but he's definitely working on it.
Recognizing Colors
Development Milestone emerges from age 12 to 18 months.
Your child will become aware of different colors at around one year. For example, your son may favor all of his blue blocks and separate them from the other colors. Perhaps your daughter seems to hesitate before picking a crayon. She's choosing which color she wants.
Related Activities
Matching Objects
Development Milestone emerges from age 15 to 19 months.
Your soon-to-be toddler is using his brain power to match up his favorite toys!
If you want to channel your little one's brain waves to start matching objects, place six objects in front of him, with two being different from the rest. See if he will group the similar toys together.
Related Activities
Sorting Objects
Development Milestone emerges from age 19 to 24 months.
This cognitive skill is a level up from just matching! Your big boy can now sort a jumble of toys into three piles of matching objects. Maybe he'll pick out the peaches, pineapples, and grapes from his fruit cup. Maybe he'll separate dolls, cars, and dinosaurs.
Create fun sorting games to stretch your toddler even more.
Related Activities
Matching Circles, Triangles, and Squares
Development Milestone emerges from age 26 to 30 months.
Matching shapes like circles, triangles, and squares is a key milestone of being a toddler. You can encourage learning shapes by showing your baby one of each shape and naming and describing them. See if he can point out his own circle, triangle or square.
Related Activities
Matching Black and White
Development Milestone emerges from age 26 to 29 months.
Before we move up to primary colors, your toddler will match black to black and white to white. You can make a fun game out of this by holding up a black or white toy and seeing if your baby can identify another object of the same color.
Matching Two Identical Images
Development Milestone emerges from age 27 to 30 months.
The beginning of card games and matching activities, identifying two identical photos or images is another leap for your young one. Give your baby a photo and let him study it. Then hold up two images, with one being the same as the card in his hand. See if he can pick out which photo matches his.
Related Activities
Matching Reds, Yellows, Blues
Development Milestone emerges from age 29 to 33 months.
Your toddler is starting to see the world in color! He should be able to match reds to reds, blues to blues, and yellows to yellows. See if he can show you that his red toy truck is the same color as a red block or ball.
Related Activities
Matches Similar Pictures
Development Milestone emerges from age 30 to 36 months.
Not only can your toddler match identical cards, but as he approaches that three-year mark, he will be able to identify objects and images that are similar. For example, he will recognize that a gray cat and an orange cat are related.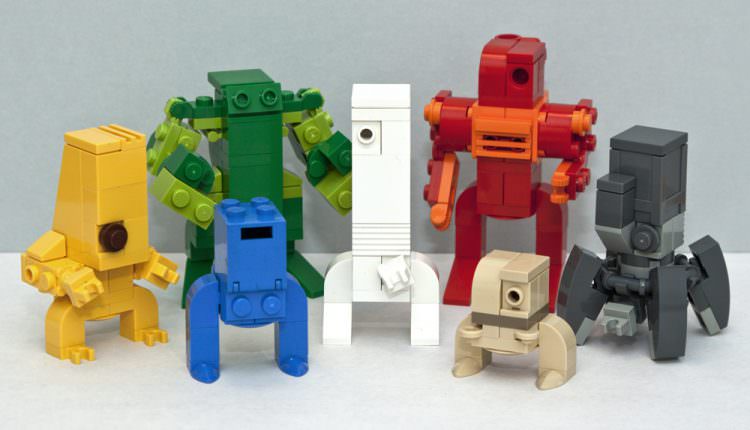 Find pairs of different items around your house, and see if your little one can pick out which objects are related.
Related Activities
Sorting Basic Shapes
Development Milestone emerges from age 30 to 36 months.
At as early as the thirty-month mark, your toddler will be able to separate circles, triangles, and squares, clearly understanding that they are three distinct shapes.
Challenge your toddler to do this by giving him three boxes to put away his toys--one box for each shape. Watch to see if he can do it, and encourage him to keep trying if he makes a mistake.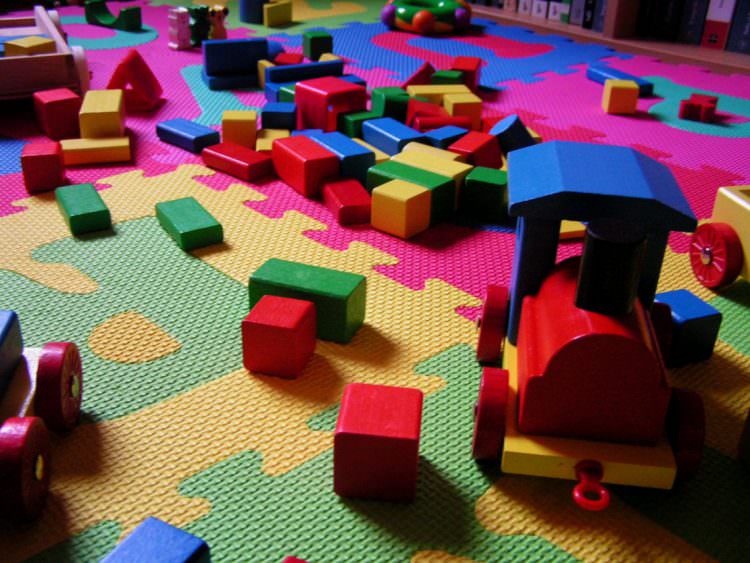 Related Activities
Sorting and Recognizing Colors
Development Milestone emerges from age 33 to 40 months.
As your toddler is playing with his countless toys, he might start sorting them all by color. You can encourage color sorting by giving him containers to sort every toy by color. If you ask him to put red blocks here and blue blocks there, he'll soon be able to group the correctly colored toys.
Related Activities
Click here to view our entire collection of fun and educational activities for Babies and Toddlers
Do a friend a favor! – Share this great resource with others who could benefit from it