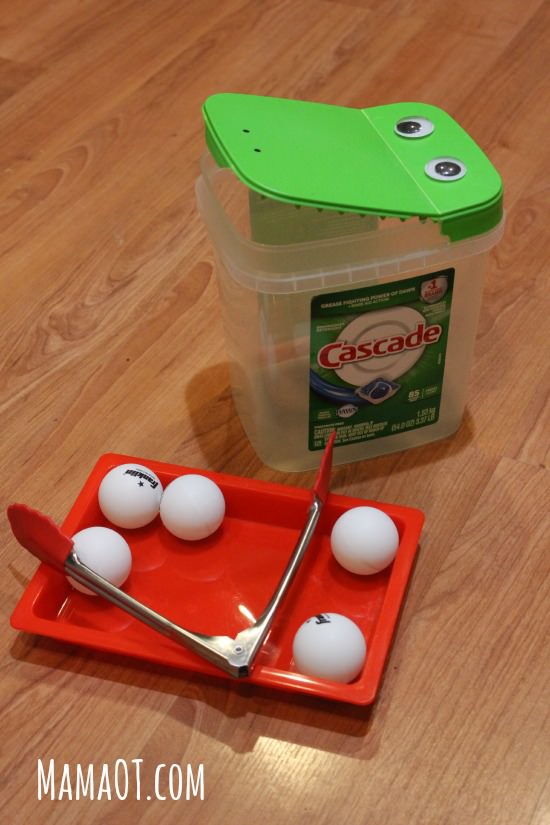 Creative idea to use Mr. Crocodile to work on fine motor skills.
Activity Details
Time needed to perform the activity: 15 to 30 minutes
Suitable number of Children: Best with just a single child (Parent participation required)
Suitable age: 6 months to two years old.
Location: At Home
Items used: Cascade Container, Glue, Pompoms, Tweezer
Developmental Milestones supported by this activity: Dropping Objects on Purpose, Drops Toys in Large Containers, Grasping, Hand-Eye Coordination, Manipulate and Explore Objects, Put In & Take Out, Reach and Grasp with One Arm, Retrieves Dropped Object, Turns Forearm, Two-Hand Transfer, Using Hands Cooperatively, Wrist Control
Tags: DIY, Pompoms
This activity was created by Mama OT who is a Pediatric Occupational Therapist .
Click here to view this activity
How do you like this activity?
7 People Like this Activity!, cast your vote to help this activity feature higher in our rankings.