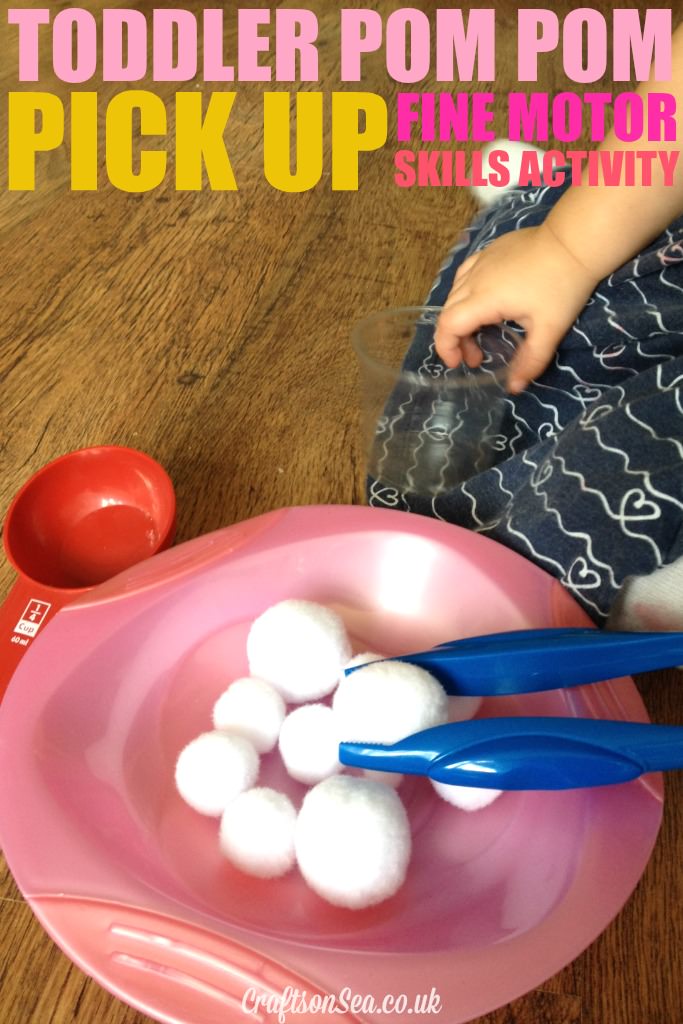 This fun pom pom activity from Crafts on Sea helps with fine motor skills.
Activity Details
Time needed to perform the activity: 15 to 30 minutes
Suitable number of Children: Best with just a single child (Parent participation not necesary)
Suitable age: 6 months to two years old.
Location: At Home
Items used: Bowls, Pompoms, Spoon, Tweezer
Developmental Milestones supported by this activity: Drops Many Toys into Containers, Drops Objects into Container Before Taking Any Out, Drops Toys in Small Containers, Grasping, Hand-Eye Coordination, Put In & Take Out, Reach and Grasp with One Arm, Reaches and Grasps Object, Retrieves Dropped Object, Switching Hands, Turns Forearm, Using Both Hands Naturally, Using Hands Cooperatively
This activity was created by Crafts on Sea .
Click here to view this activity
How do you like this activity?
1 People Like this Activity!, cast your vote to help this activity feature higher in our rankings.