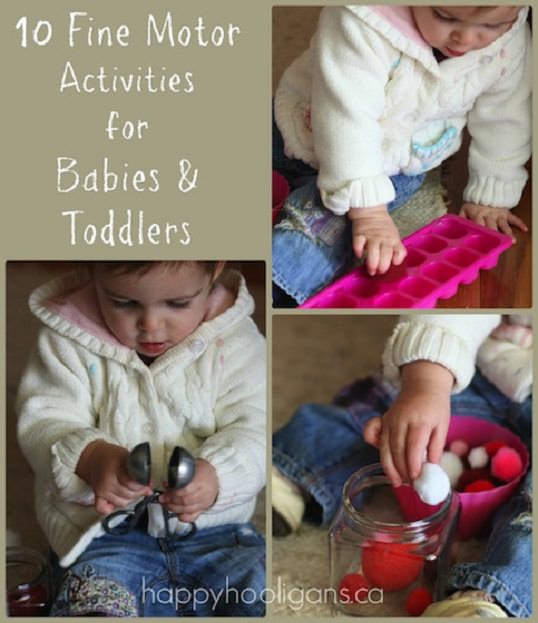 The activities for babies and toddlers encourage creative thinking and problem-solving.  They help develop a young child's fine motor skills, hand dexterity and co-ordination.
Activity Details
Time needed to perform the activity: 5 to 15 minutes
Suitable number of Children: Best with just a single child (Parent participation not necesary)
Suitable age: 6 months to two years old.
Location: At Home
Items used: Construction Paper, Corks, Craft foam shapes, Ice cube tray, Jar, Muffin tin, Oranges, Paintbrush, Pom Pom, Tray, craft sticks, polished beach rocks, scoops, tongs
Developmental Milestones supported by this activity: Drawing, Drops Toys in Large Containers, Drops Toys in Small Containers, Hand-Eye Coordination, Opening a Present, Put In & Take Out, Putting Tiny Objects into Tiny Openings, Reach and Grasp with One Arm, Reaching with One Hand, Retrieves Dropped Object, Sorting Objects, Switching Hands, Turns Forearm, Using Both Hands Naturally, Using Hands Cooperatively, Wrist Control
Tags: Fine motor skills
This activity was created by Happy Hooligans .
Click here to view this activity
How do you like this activity?
11 People Like this Activity!, cast your vote to help this activity feature higher in our rankings.