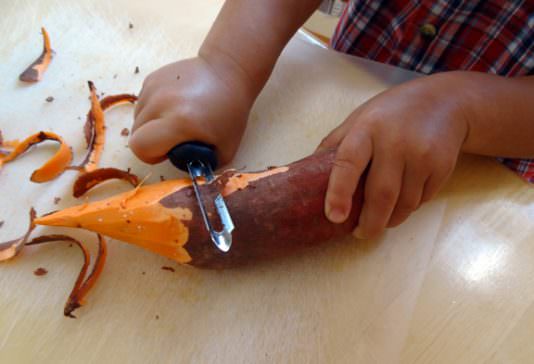 9 Practical Life Activities Involving Food
These practical life exercises are to help the child develop motor coordination and control and to be able to help with household chores.
At Home activity, 5 to 15 minutes. Suitable from 18 months to six years old. Best with just a single child, Parent participation not necesary.
Milestones
Items Used
Can opener, Eggs, Spoon, Watermelon, batter, broom, cleaning rags, dustpan, peeler
Author
This activity was created by Gift of Curiosity.
View Activity