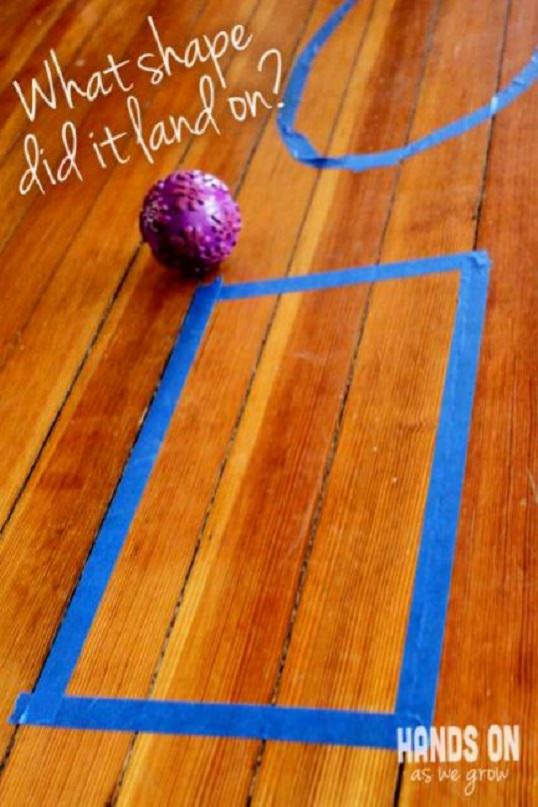 Simple activity to learn about shapes with simple material.
Jamie has been kind to offer a special discount to ADAM & Mila members who would like to buy her book: A Year of Educational Quiet Bins! You may use the coupon code: HandsOnMom to get th eBook for only 6$.
Activity Details
Time needed to perform the activity: 5 to 15 minutes
Suitable number of Children: Best with just a single child (Parent participation not necesary)
Suitable age: 30 months to four years old.
Location: At Home
Items used: Tape, Toy trucks, ball
Developmental Milestones supported by this activity: Explaining to Self, Sliding and Rolling a Toy, Sorting Basic Shapes
Tags: Shapes
This activity was created by Hands on as we grow .
Click here to view this activity
How do you like this activity?
1 People Like this Activity!, cast your vote to help this activity feature higher in our rankings.