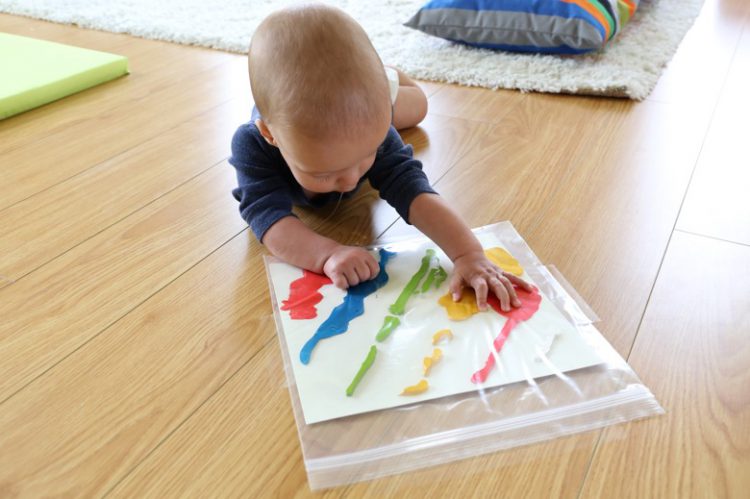 A funny game to make sure that the time your baby spends on tummy is happy and positive. In the end you will get baby's very first painting as a present.
Activity Details
Time needed to perform the activity: Less than 5 minutes
Suitable number of Children: Best with just a single child (Parent participation not necesary)
Suitable age: 3 months to 8 months old.
Location: At Home
Items used: Paints, Tape, Watercolour paper, Zip-close bag
Developmental Milestones supported by this activity: Exploring Object, Puts Weight on One Hand
Tags: No mess, Tummy Time
This activity was created by Mama Papa Bubba .
Click here to view this activity
How do you like this activity?
16 People Like this Activity!, cast your vote to help this activity feature higher in our rankings.