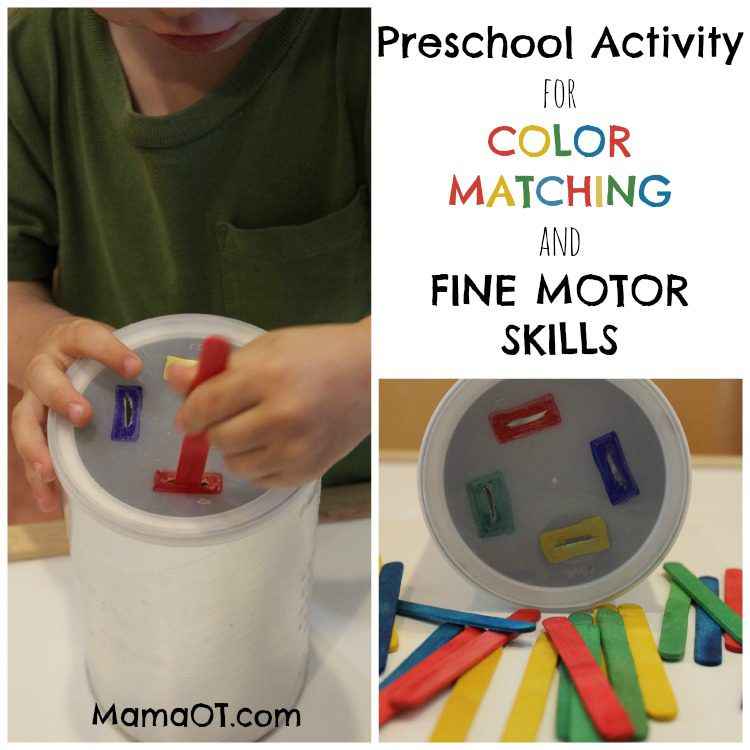 Quick and easy Fine Motor Skills and Color Matching activity that challenge a variety of skills.
Activity Details
Time needed to perform the activity: Less than 5 minutes
Suitable number of Children: Best with just a single child (Parent participation not necesary)
Suitable age: two years to five years old.
Location: At Home
Items used: Coffee Can, Colored Popsicle Sticks, Colorful Markers
Developmental Milestones supported by this activity: Grasping, Matching Reds, Yellows, Blues, Put In & Take Out, Putting Tiny Objects into Tiny Openings, Sorting and Matching Shapes and Colors, Sorting and Recognizing Colors
Tags: DIY
This activity was created by Mama OT who is a Pediatric Occupational Therapist .
Click here to view this activity
How do you like this activity?
2 People Like this Activity!, cast your vote to help this activity feature higher in our rankings.