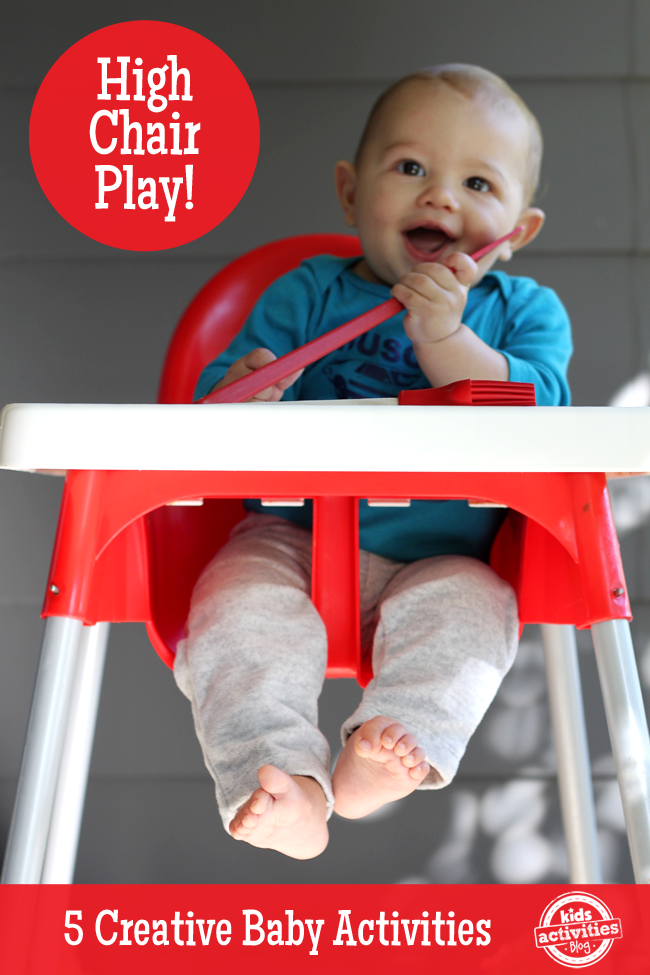 These fun and simple baby games  happen in the highchair, which help you while you are busy and want to keep the baby next to you safely.
Activity Details
Time needed to perform the activity: Less than 5 minutes
Suitable number of Children: Best with just a single child (Parent participation not necesary)
Suitable age: 8 months to 18 months old.
Location: At Home
Items used: Food, High Chair, Ice cube, Rings, Utensils
Developmental Milestones supported by this activity: Attempts to Stack Blocks, Dropping Objects on Purpose, Sensing
Tags: Chair Play
This activity was created by Kids Activities Blog .
Click here to view this activity
How do you like this activity?
5 People Like this Activity!, cast your vote to help this activity feature higher in our rankings.