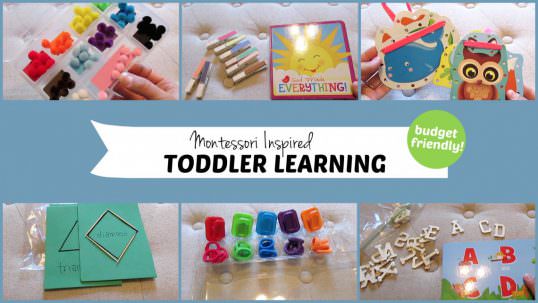 10 Montessori Inspired Toddler Learning Activities
10+ toddler learning activities inspired by Montessori practices. Making learning fun is what it's all about!
At Home activity, 15 to 30 minutes. Suitable from two years to four years old. Best with just a single child, Parent participation required.
Milestones
Items Used
Animal Figures, Books, Clothes Pin, Colors, Construction Paper, Craft, Egg Crate, Foam Board, Household Items, Letters of the Alphabet, Magnetic Fridge Clips, Magnetic Letters, Picture Books, Pill Case, Play dough, Pompoms, Scrunchies, Shapes, Shoe Laces, Tooth Picks, Toys, Wooden Letters
Author
This activity was created by my so-called home.
View Activity