Today we are going to help you to understand what a developmental delay is, how to detect if your child has one, and when you should worry about it.
What Is a Developmental Delay?
Do you suspect that your baby or toddler might have a developmental delay? A developmental delay is often diagnosed when a child does not reach their developmental milestone when expected. They can range from minor to something more significant.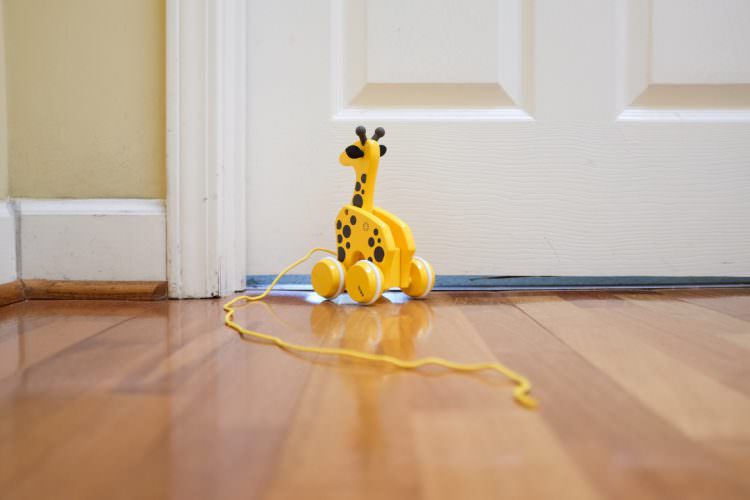 Most developmental delays are not serious and usually correct themselves. And for some, there is no known cause. However, if your child does have some form of developmental delay, there are things that you can do to address it.
What Are the Signs of a Developmental Delay?
There are many types of possible developmental delay in babies and toddlers; speech, vision and motor skills are just a few. It can be hard, especially for first-time parents to distinguish a simple lagging behind with a true developmental delay in their child. The following are the warning signs for different types of developmental delays in children from newborns to two year olds.
Language and Speech
Speech and language delay in toddlers are very common. In fact, they are the most common form of developmental delay. While speech refers to verbal communications, language is more about how your little one is able to express and receive information. If your toddler is not speaking at the same age as his older sister did, or some other kids his age is ahead of him please do not worry. Early language development is very uneven and happens in spurts, a few months difference is not significant and your child will catch up before you expected, and it will likely happen all of a sudden when he has a big vocabulary growth spurt. One language delay cause that you should investigate though is a potential hearing loss, luckily this is rather easy to rule out, but if you are worried check with your child's pediatrician. If your school-aged child is still struggling with language you may need to look into a possible learning disability (like attention-deficit hyperactivity disorder or ADHD), and autism spectrum disorder (ASD).  If you suspect a speech delay, your pediatrician will likely refer your child to be evaluated by a speech-language pathologist.
How to Spot It
If you suspect that your baby or toddler has a language delay, here are some signs to watch out for:
Does not babble or respond to loud noises by 3 to 4 months
Does not attempt to imitate sounds by 4 months
Does not respond to sounds at all by 7 months
Does not use any single words by age 1
Cannot speak at least 15 words, can only imitate speech, or does not use speech to communicate by age 2
Motor Skills or Movement
Are you afraid that your baby or toddler is not walking when he or she should be? Or maybe you have noticed that your toddler is having difficulty grasping a spoon. If so, then it is possible that he or she may have a gross motor or fine motor delay.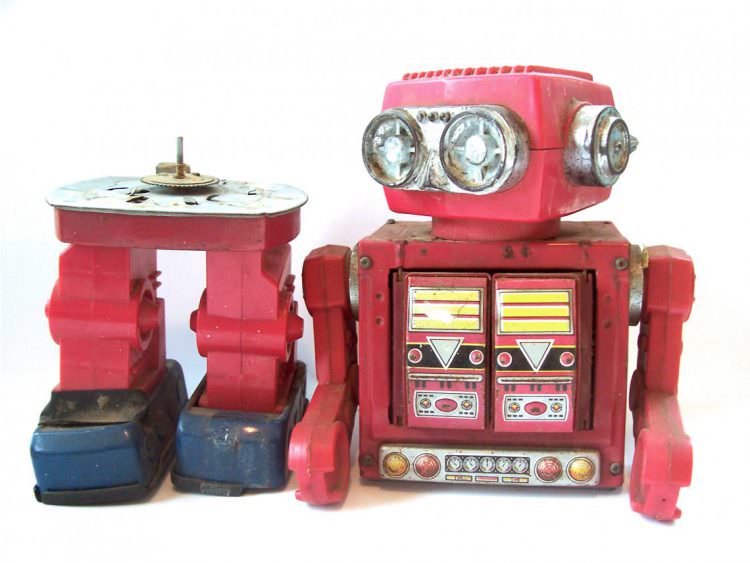 Gross motor delay affects the ability to crawl or walk. Whereas a fine motor delay will impact your baby or toddler's ability to use utensils or hold a crayon properly. Common causes include premature birth, cerebral palsy, epilepsy, vision problems, and cognitive delays. If you suspect a delay in motor skills, your pediatrician may recommend physical therapy for gross motor delays or occupational therapy for fine motor delays.
How to Spot It
If you suspect that your baby or toddler has a motor skills delay, here are some signs to watch out for:
Does not reach for, grasp, or hold objects by 3 or 4 months old
Does not roll over in either direction by 5 months
Cannot sit up without help by 6 months
Does not actively reach for objects by 7 months
Does not crawl or cannot stand while being supported by age 1
Cannot walk or push a wheeled toy by 18 months
Still walks on toes by age 2
Cognitive
A cognitive delay refers to problems with thinking and can sometimes be referred to as an intellectual disability. If your little one has a cognitive developmental delay then it may be due to a learning disability (like ADHD), lead poisoning, a genetic disorder, or autism spectrum disorder (ASD). Early intervention and treatment is key when addressing this type of developmental delay.
How to Spot It
If you suspect that your baby or toddler has a cognitive delay, here are some signs to watch out for (with more in-depth information available here):

Vision
Your baby's vision is normally blurry within his or her first 6 months. Eventually, it should improve. If it doesn't, there are some signs you should look out for.
How to Spot It
If you suspect that your baby or toddler has a vision delay, here are some signs to watch out for:
Does not notice hands by 2 months
Does not follow moving objects with his or her eyes by 3 months
Experiences constant tearing or eye drainage by 6 months
Does not follow near objects at least 1 foot away or far objects at least 6 feet away with both eyes by 6 months
Social or Emotional
A social or emotional developmental delay causes problems with your child's ability to interact with adults or even other children. These problems will likely appear before your child starts school. Some causes of social or emotional delay are cognitive delay or what is known as pervasive developmental disorder (PDD). PDD falls under the umbrella of ASD. While there is no known cure for this type of developmental delay, there is treatment. Treatment includes behavioral therapy and medication.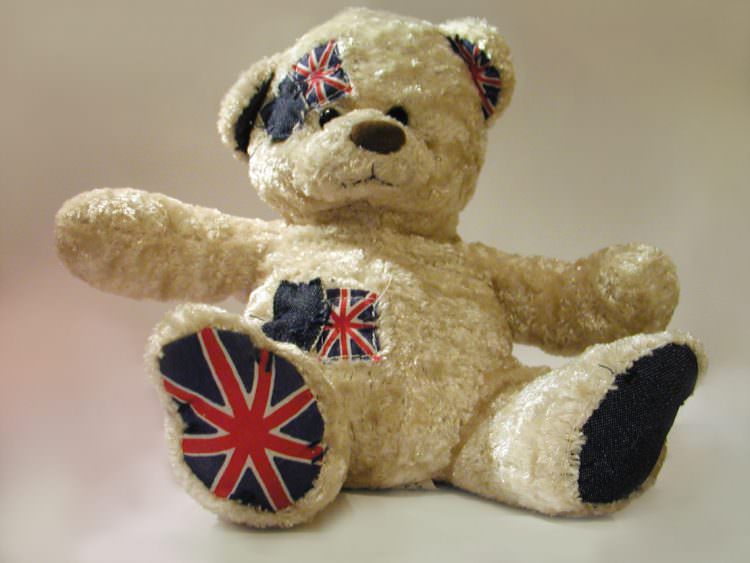 Global Developmental Delay
When a child has many or all of the previously listed developmental delays, it is called "global developmental delay." Common causes include a genetic defect (like down syndrome), fragile X syndrome, fetal alcohal syndrome, and severe medical problems associated with prematurity.
What Should I Do If I Suspect a Developmental Delay in My Child? When Should I Worry?
Remember that if your baby or toddler isn't reaching developmental milestones "on time" that that is not the only deciding factor of whether or not your child has a developmental delay. All children learn and master milestones at different paces, meaning that the normal range for your child to reach a certain milestone is wide.
Here, at ADAM & Mila, we cover many milestones and for each milestone we include the typical age range for that milestone. Those age ranges are just averages which does not mean that all children must display that milestone within that average age range. Some may earlier or later.
It is also important to note that some milestones may be skipped completely. But it is uncommon for a child to skip two consecutive milestones (consecutive meaning they are part of the same "theme" and one is directly after the other). There is no need to worry if your baby is a little behind on a milestone. Here is a look at what you should do if you suspect that your baby or toddler is developmentally delayed.
Trust Your Gut
No one knows your child as well as you do. So, if you feel like something may be wrong, there is a good chance that it may be.
Act Early
If you are worried then it never hurts to reach out for opinions and help. With any developmental delay, early treatment is key.
Be Vigilant
Your child's pediatrician is your go-to person if you suspect that your child is not developing on schedule; but it is you who is your child's ultimate advocate. If you have a concern, be vigilant in requesting a developmental screening.
Get a Professional Assessment
There are two types of professional assessments that your child can receive when determining a developmental delay; medical and educational. Your pediatrician or a specialist can provide medical assessments in addition to your child's well-child visit and your local school system can perform an educational assessment.
Developmental Delay Diagnosis
After a developmental delay diagnosis, you will be pleasantly surprised at the number of resources available to your child and family. You can start by researching online for what resources might be available in your area and you will find comfort in reaching out to other parents with children who also have a developmental delay.
Online Resources
Below are some wonderful and helpful resources that we suggest you read over and use to help you and your child.
Find a Community of Parents
After a developmental delay diagnosis, it is important and extremely helpful for you to find a community of parents whose children have the same or similar delay. Here is a list of online communities to find support and advice if your child receives a developmental delay diagnosis.
We hope that this information has helped you to learn more about your baby and developmental delays. Do you have a pregnant friend or mommy friend that could benefit from this article? Share our post because you never know who this may help!
So tell me why I shouldn't worry?
At one point between zero and three years of age every child will have exhibited some sort of unusual development. Whether that be physical or mental, the only certainty about our babies is that each one is as unique as he or she is precious. Every child is special, and there is no such thing as an average baby.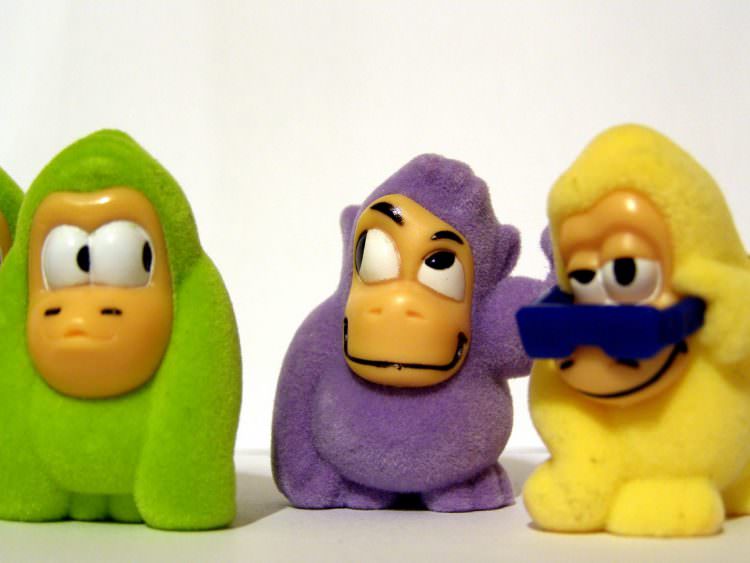 Just as certain though, every parent will at some point start to wonder why their kid does not keep up with rest of the gang. Whether you are worried about crawling, walking, talking, crying or any of the other hundreds of milestones covered here at ADAM & Mila, it is essential that you seek professional advice from your pediatrician to rule out any medical cause of delay.
The good news is that for the vast majority of kids showing a mild delay the cause is not a medical condition – but rather what you might call natural causes. In these cases, the solution most commonly is simply to intensify the stimulation your child receives from the environment around him or her.
For those kids (and also for the few unlucky ones) we here at ADAM & Mila have collected a large number of fun and educational activities and categorized them by developmental milestones, so that you as a parent can easily find new ideas for providing the best learning opportunities for your little bundle of joy.
In fact, the exact reason why we started ADAM & Mila was to help busy parents find inspiration and practical ideas for awesome fun and educational activities for their baby and toddler. We believe that learning starts at birth, and having lots of fun with your child is one of the best gifts you can give!
Have a look at our complete collection of Baby & Toddler Learning Activities
Finally, if you like what we are doing we would love to say hi to you! Give us a shout in the comments below!