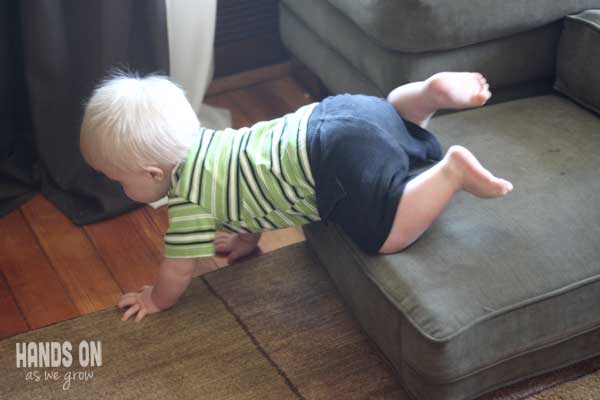 Obstacle course is great for babies to develop their gross motor skills and easy to set up with home textile.
Activity Details
Time needed to perform the activity: Less than 5 minutes
Suitable number of Children: Good with either one or two kids (Parent participation not necesary)
Suitable age: 5 months to 11 months old.
Location: At Home
Items used: Couch cushions, Pillows, ball
Developmental Milestones supported by this activity: Crawling, Reach and Grasp with One Arm
Tags: Crawling
This activity was created by Hands on as we grow .
Click here to view this activity
How do you like this activity?
2 People Like this Activity!, cast your vote to help this activity feature higher in our rankings.