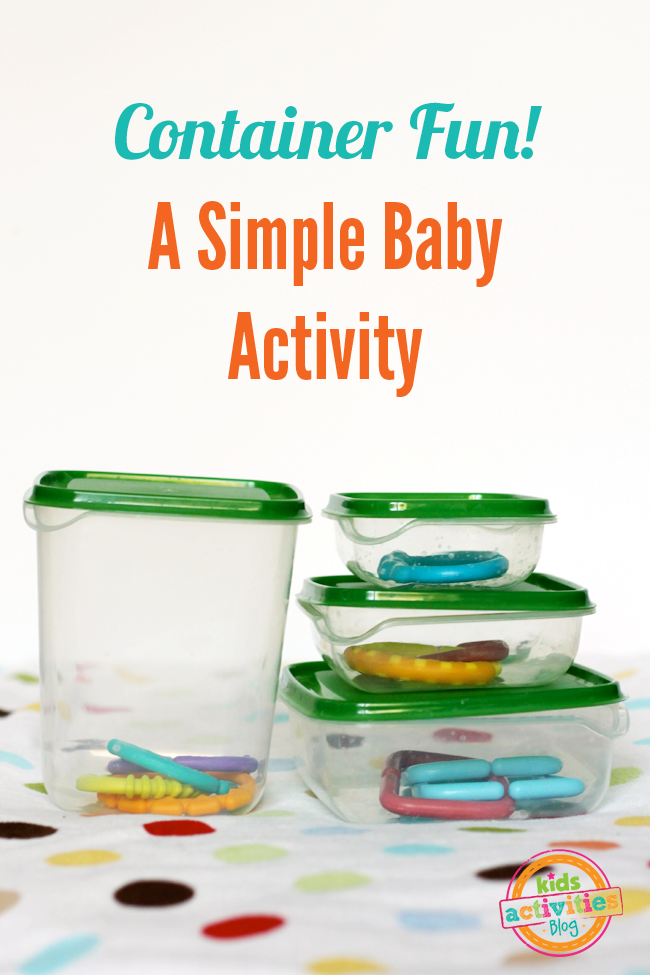 This simple trick helps to make the same old toys or teethers fun again!
Activity Details
Time needed to perform the activity: 5 to 15 minutes
Suitable number of Children: Best with just a single child (Parent participation not necesary)
Suitable age: 5 months to 20 months old.
Location: At Home
Items used: Small baby toys, Storage containers
Developmental Milestones supported by this activity: Dropping Objects on Purpose, Drops Toys in Large Containers, Exploring Object, Hand-Eye Coordination, Hitting Objects Against Each Other, Holding a Toy in Each Hand, Manipulate and Explore Objects, Put In & Take Out, Reaching with One Hand, Using Both Hands Naturally, Using Hands Cooperatively
Tags: Containers, Simple
This activity was created by Kids Activities Blog .
Click here to view this activity
How do you like this activity?
10 People Like this Activity!, cast your vote to help this activity feature higher in our rankings.