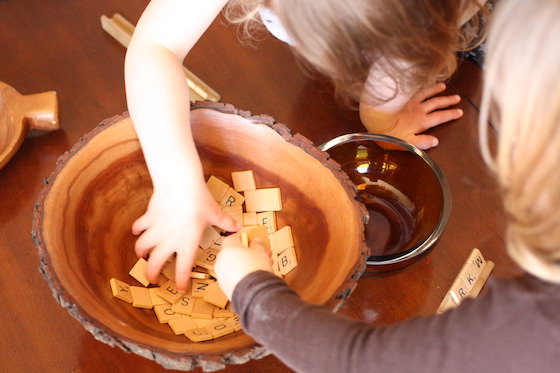 In this article you will find that we can use scrabble tiles not only for learning letter, but also great for fine motor development, practicing number count, sorting and more...
Activity Details
Time needed to perform the activity: 5 to 15 minutes
Suitable number of Children: Good with either one or two kids (Parent participation required)
Suitable age: one year to six years old.
Location: At Home
Items used: Bowls, Scrabble tiles
Developmental Milestones supported by this activity: Builds Tower of Two Blocks, Learns New Words, Numbers
Tags: Letters, Numbers
This activity was created by Happy Hooligans .
Click here to view this activity
How do you like this activity?
2 People Like this Activity!, cast your vote to help this activity feature higher in our rankings.