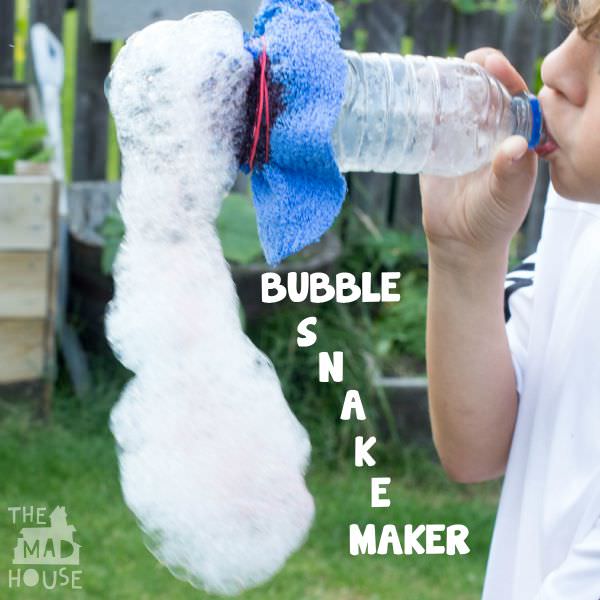 This bubble snake maker is so fun and easy to make from things that you will already have in your home.
Activity Details
Time needed to perform the activity: 5 to 15 minutes
Suitable number of Children: Good with either one or two kids (Parent participation required)
Suitable age: one year to six years old.
Location: At Home or Outdoor
Items used: Bottle, Bubble mixture and water, Elastic band, Flannel, Scissors, face cloth or an old sock
Developmental Milestones supported by this activity: Problem Solving, Purposeful Interactions
Tags: DIY
This activity was created by The Mad House .
Click here to view this activity
How do you like this activity?
7 People Like this Activity!, cast your vote to help this activity feature higher in our rankings.