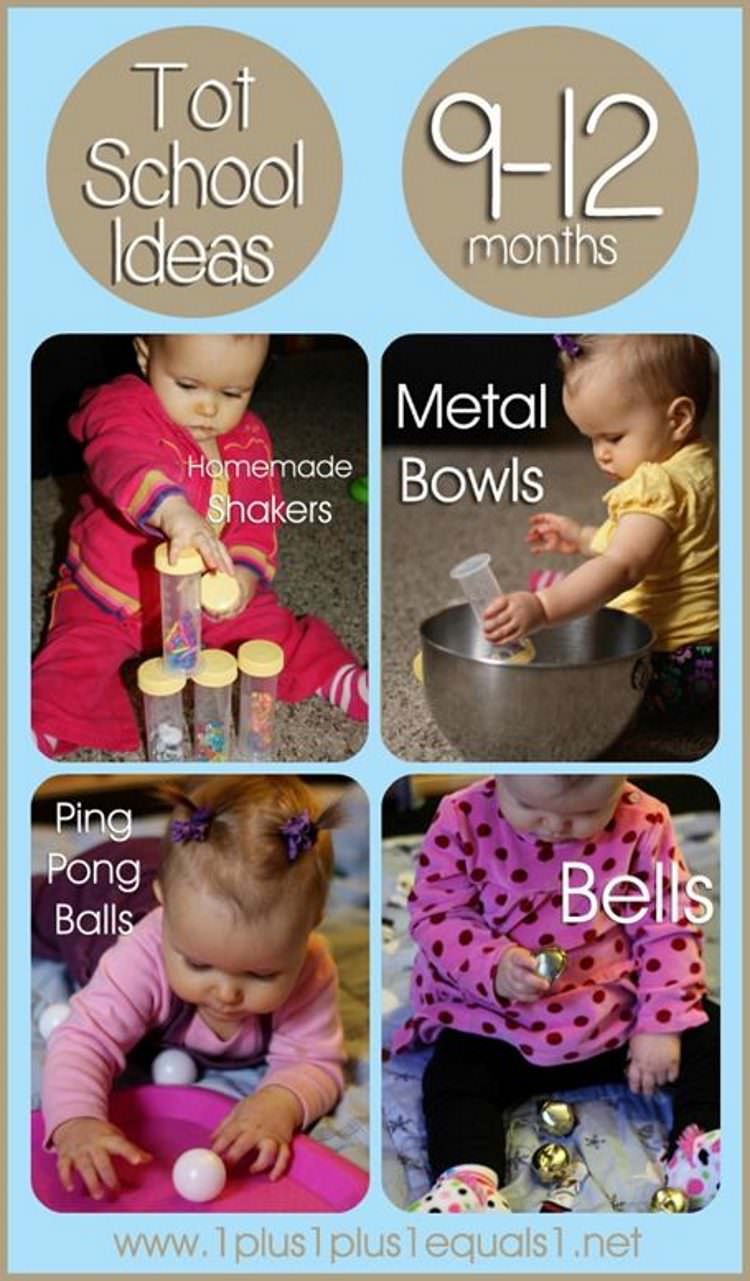 Ten easy to do activities exposing early learning skills through focused play with your tot.
Activity Details
Time needed to perform the activity: 15 to 30 minutes
Suitable number of Children: Best with just a single child (Parent participation required)
Suitable age: 9 months to one year old.
Location: At Home
Items used: Beads, Bean Bags, Bells, Chunky Puzzles, Easter Grass, Googly Eyes, Metal Bowl, Mini Erasers, Ping Pong Balls, Plastic Cups, Plastic Eggs, Plastic Hearts, Rice, String, Wedgits, Zoobs
Developmental Milestones supported by this activity: Puzzle Solving, Reach and Grasp with One Arm, Reaches and Grasps Object, Sensing, Stacking
Tags: Compilation
This activity was created by 1+1+1=1 .
Click here to view this activity
How do you like this activity?
1 People Like this Activity!, cast your vote to help this activity feature higher in our rankings.